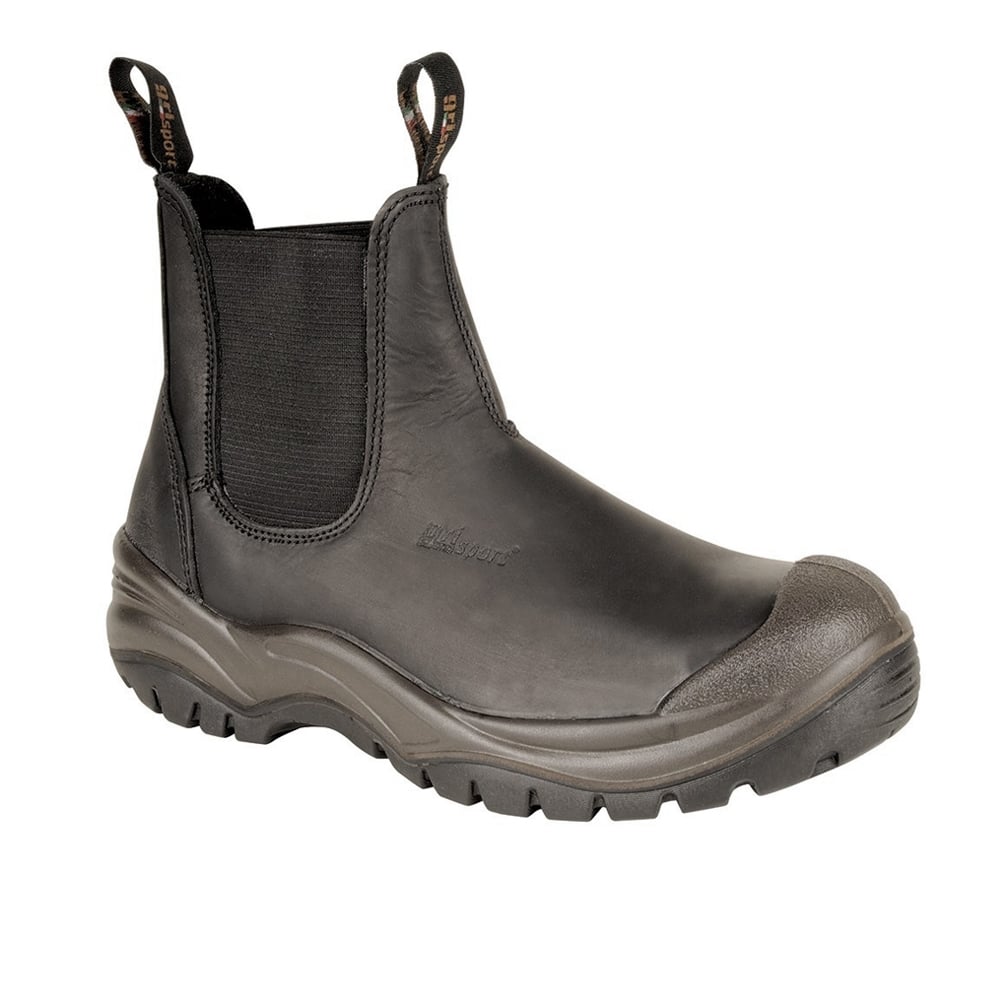 Description
Product Information
Black in Colour
Safety Level: S3-HRO-HI
Waxed leather breathable upper
Grease resistant, self-cleaning, heatproof sole
Shockproof, anti-slip sole
Steel toe cap
Anti-perforation steel midsole
Anti-static
Water resistant for one hour
Weight: 1400g
The Grisport Black Chukka Safety Boot is a great boot and incredibly versatile, making it ideal for many of the workplace environments. The Chukka Safety Boot is simply the pull-on version of our amazing, equally as popular Contractor safety boot. The only difference between these two boots is that the Chukka is an easily accessible pull-on design, whereas the Contractor Safety Boot has a lace up system. However, both have a very similar level of safety and are comprehensive, fully protective boots. 
Much like the Contractor Safety Boot, the Chukka is also a safety level standard S3-HRO-HI. This means that the boot is antistatic footwear, meaning they are ideal for anyone in environments where there is high technology. This is, therefore, a great boot for a range of conditions and necessary levels of protection. 
This shoe also has multiple other features, including that it is resistant to fuel oil of outside, energy absorbent of the heel region and penetration resistance. They also have a water-resistant upper to ensure they are water-resistant for outside working conditions for up to one hour. They are also great for working in extremely hot conditions as the sole is heatproof, it is also grease resistant to ensure the anti-slip sole is secure. The sole is also resistant to 300oC heat and has a steel midsole to prevent injury to the sole of the foot by sharp objects underfoot. 
Info / Care